INTELLIGENCE IS NOTHING WITHOUT AN AMBITION.
Sed pretium lacus non magna consectetur bibendum. Nam nec finibus risus. Ut vulputate nisl quis mi aliquet placerat. Suspendisse feugiat congue sapien eget ullamcorper. Praesent at interdum justo. Quisque tincidunt pulvinar metus, at ultricies odio ullamcorper sit amet. Nam id risus ut massa facilisis.
Chances are you are looking for the right person to help you creat a website for your business that will not only be elegant and easy to maintain, but one that can grow with your business and one that you can take control of. I'm here to help you do just that, and the best part is it probably more affordable that you might think.
I launched my first business in 1998, it took off on a local scale and was growing fast, I knew right away I need a website so I could reach a larger group of customers but I didn't know anything about building websites. I had my mind made up that I wanted the best website I could get, original, and custom made with all the fancy bells and whistles. I ended up paying over $4,000 for my new site in 2000, it was a huge investment for my business at the time but I believed it was worth it.
The site was beautiful, I proudly showed it to my friends and clients, but then something happened, I released a new product line only about 6 months after the new site was online. Now I had a problem because I couldn't afford investing more money into the site after such a short time and I didn't know how to edit the site my self.
So I struggled along and just made do, I even had a friend make a couple changes as a favor but I still couldn't get the site to function and look the way my growing business needed. The site wasn't able to affordably grow with my business.
This went on for literally years, eventually my business and my website were way out of sync and what I was once proud to send people to was now a site that I had to make excuses for and that didn't represent my business online well at all. It still looked cool, but it didn't have the right content.
Finally, I decided I needed to do something about it, I knew that paying to have another expensive website made would just repeat the cycle and soon I would be back in the same situation. Thankfully I found a solution!
Takign Controll of my website
I discovered a web platform that worked for me and I realized that I could use a theme to give me a starting place for my unique design and then customize it from there with stylistic changes and of course with my own content and products. The feeling of freedom was amazing! I could add pages and pictures and video, anything I needed anytime. I could even add a blog and connect with customers and potential customers in a new and effective way.
About one year later, my still growing business added a new product again, and this time instead of being stuck with a website I couldn't change, I was able to plan and launch the product on my own website myself with full control over every aspect of it.
Building with the future in mind
One of the most important things about building a website using the systems and designs at New Leaf is that all my data; my articles and pictures and products are stored in what is called a data base. I can change the look of my site without having to re enter the data. It is literally a few clicks and my site can have a fresh new design theme installed that I can further customers any way I want with very little website design knowledge.
This has been critical in the success of my other businesses online and it inspired in me a passion to help other business and blog owners to discover the freedom that I enjoy on my websites. I have since created many websites for business owners like you and helped them to get control of their business and harness the incredible opportunities for growth online.
Creating White Cedar Digital
The results of helping other business owners and blogs were so amazing that I decided to creat New Leaf Website Design so that I could reach out in a convenient and affordable way to help people understand the incredible benefits and advantages of having a website with the flexibility and power to grow along with your business affordable.
Head Programmer and Owner
MEET OUR TEAM.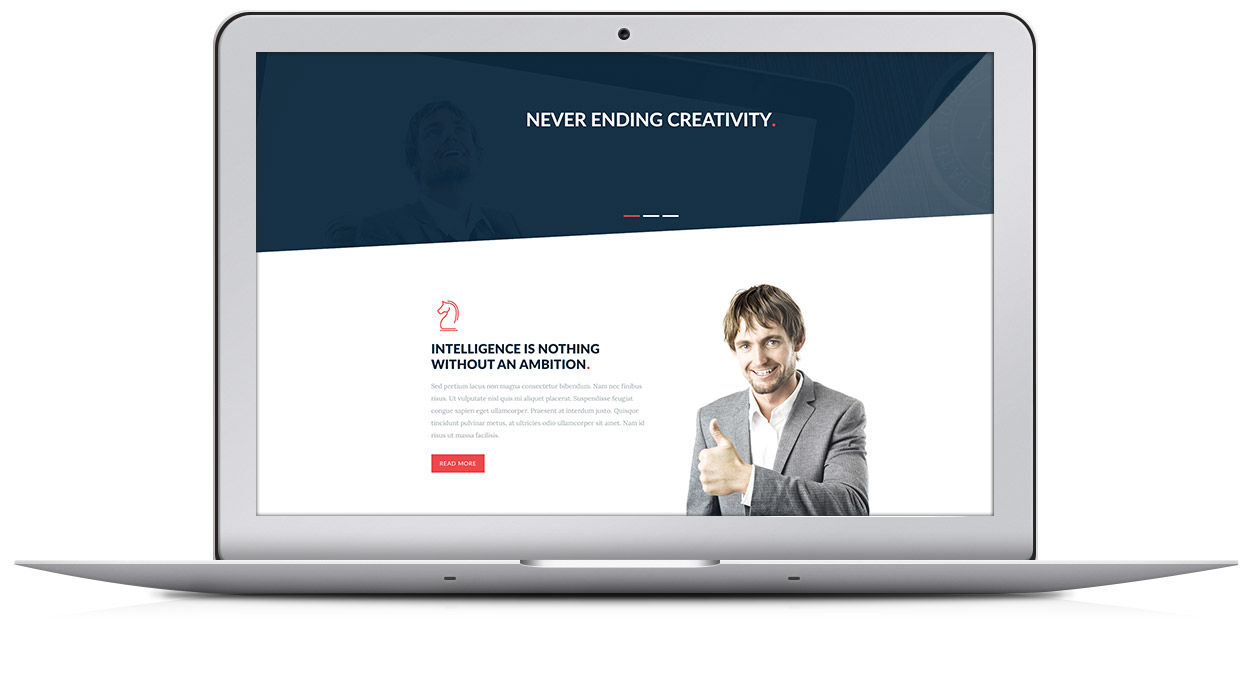 OUR WORK.
Sed pretium lacus non magna consectetur bibendum. Nam nec finibus risus. Ut vulputate nisl quis mi aliquet placerat.